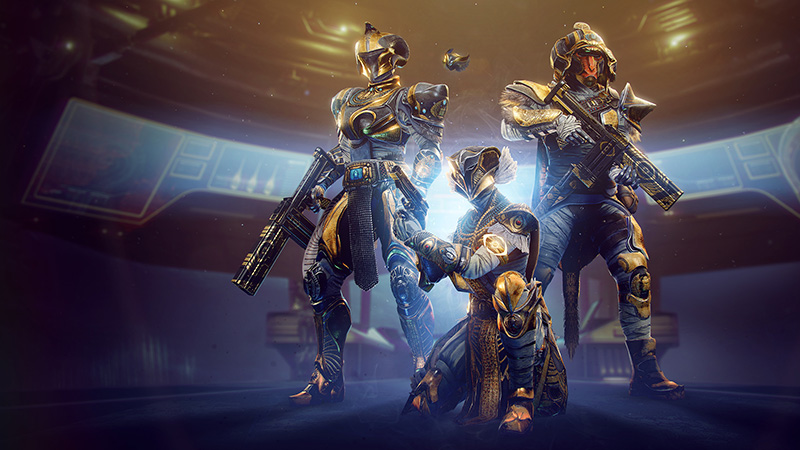 Destiny 2 developer Bungie (which was recently acquired by Sony Interactive Entertainment) is suing a player named Luca "inkcell" Leone for in-game cheating and harassing employees of the company.
The suit, which was filed in the U.S. Western District Court of Washington, is full of grim documentation. First, Bungie identifies Leone as a user who allegedly streams himself using third-party software to cheat at Destiny 2 PvP matches.
According to Bungie's investigations, Leone apparently would be routinely banned for using such cheats, only to make new accounts and continue the practice. Such a move would violate Bungie's Limited Software License Agreement (LSLA).
Bungie's accusations against Leone only escalate from there. Leone is accused of being a member of the online black market "OGUsers," where he sold various social media accounts and in-game emblems for Destiny 2. 
Buying and selling said emblems would be a violation of Destiny 2's LSLA.
In isolation these accusations would be serious enough. Bungie has sued other players for similar infractions. But the studio has also identified Leone as social media user "inkcell" who has threatened one of Destiny 2's community managers and joked online about burning down Bungie's Seattle-area headquarters.
"i just realized i'll be moving to a place that's 30 minutes away from dmg" Leone allegedly stated in one tweet shared by Bungie ("dmg" refers to Bungie's Dylan Gafner, who uses his initals in his social media handles). He responded to said tweet with the phrase "he is not safe."
In another set of tweets, Leone responded to another Twitter user requesting someone who could "commit arson in a specified location of Seattle" by saying "dm me," and then stating "if it's bungie hq you get a discount by the way."
Bungie and other developers face more harassment
Leone does not appear to be the only Destiny 2 player harassing Bungie developers. Several took to Twitter today to share their frustration and anger about a uptick in harassment. Gafner himself re-shared a tweet from last weekend where he wrote that he "dream[s] of a day where videogame developers (from any studio) can openly discuss their work without being harassed."
Other community managers and video game communications experts have also weighed in, expressing frustration at how increased player demands and toxic language have forced them to change social strategies and how they communicate online.
A Bungie spokesperson declined to comment when we reached out about this discussion, but its legal action against Leone does show that the company is willing to wield legal action against serial harassers.
Two weeks ago we noted that more major developers are publicly pushing back against social media harassment. Studios like Sony Santa Monica have taken new steps like making public statements pushing back against harassment, and workers at Activision Blizzard have made protections for customer-facing employees one of their demands for management.
It's undoubtedly a good thing to see less deference toward angry players who don't respect boundaries, but one wonders if the increased response is a long-overdue policy shift, or a sign that harassment is getting worse.